Buenos Aires, Argentina
Cruises from Buenos Aires depart from fall through spring.
Argentina's capital is a stylish city filled with tango clubs, flea markets and great restaurants. A city tour is the best way to see the attractions, including the old Italian district of La Boca and the artists' quarter of San Telmo. Other options include a flightseeing excursion to Iguassu Falls and a visit to a working ranch.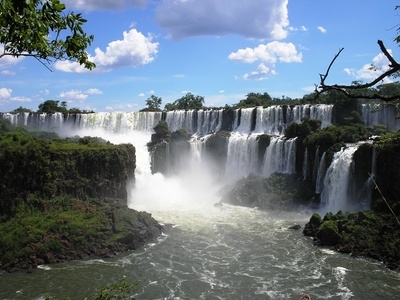 Language: Spanish
Currency: Argentine peso (ARS)
Additional Port Information
Terminal Anexa de Pasajeros
Benito Quinquela Martin
Avenida Ramon Castillo y Avenida de los Inmigrantes
Terminal 3
Darsena C/Basin
The Port of Buenos Aires is located approximately 1/2 mile from downtown and 25 miles from the Buenos Aires International Airport. Travel time between the airport and the pier is approximately 45 minutes to an hour.
Taxi fare is approximately US $45, including tolls. Rates are subject to change.
Buenos Aires, Argentina Weather
Jan
Feb
Mar
Apr
May
Jun
Jul
Aug
Sep
Oct
Nov
Dec
High
85
82
79
72
65
59
58
62
65
71
76
82
Low
64
63
59
53
47
42
41
43
46
51
55
61
Jan
Feb
Mar
Apr
May
Jun
Jul
Aug
Sep
Oct
Nov
Dec
High
29
28
26
22
18
15
14
17
18
22
24
28
Low
18
17
15
12
8
6
5
6
8
11
13
16
Jan
Feb
Mar
Apr
May
Jun
Jul
Aug
Sep
Oct
Nov
Dec
Inches
4
4
4
3
3
2
2
2
2
4
4
3
Centimeters
10
10
10
8
8
5
5
5
5
10
10
8
Jan
Feb
Mar
Apr
May
Jun
Jul
Aug
Sep
Oct
Nov
Dec
Percent
86
89
90
91
89
89
89
88
87
88
86
86